What is the Klein Group Instrument® (KGI®)?
The Klein Group Instrument
®
for Effective Leadership and Participation in Teams measures a range of behaviors that are essential for effective leadership and teamwork. Results provide a system that transforms leadership, empowers team members, and delivers results. With the KGI teams will become a whole much greater than the sum of its parts.
The KGI works with both individuals and groups where each member participates. Individuals develop essential leadership and team-participation skills that will help people act as a catalyst in team settings. For team development, all members participate and receive a KGI Individual Profile, containing confidential and personalized feedback, as well as the KGI Group Profile, an aggregate group report that details a comprehensive set of key success factors.
LEARN MORE >>
Key advantages of the KGI®: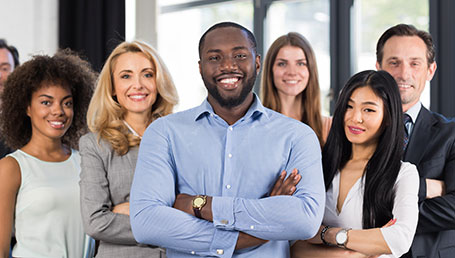 QUICK & EASY TO USE
Takes less than 1/2 hour to complete, convenient online access.
SURPRISINGLY AFFORDABLE
A wealth of information at a make-you-smile cost.
DETAILED FEEDBACK
In-depth reports with comparative charts and explanations.
RECOMMENDED ACTIONS
Each report comes with concrete actionable recommendations.